Selling Software Priced Within The Budget of Every Jobber Since 1985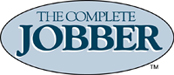 Fuel Delivery

Propane Delivery

Oil and TBA

Cardlock

Tax Reporting

Download Fuel

Supplier Data

Credit Card Control

EFT Entry

Fuel Price Control

Customer Drafts

C-Store Back Office

PC in the Store

POS Interface

Complete Accounting Solutions for Petroleum Distributors

PETRO-DATA, INC. is a software Company with Corporate Offices in San Antonio Texas. We have been providing Integrated Software Systems to Petroleum and Propane Distributors since 1985. Our Software System, The Complete Jobber, is a full complement of software and related services including:

Full-Featured Integrated Software eliminates double entry.

Automatic download of accounting data from the internet eliminates manual operator entry.

A combination of on-line and on-site training insures the success of the installation.

On going telephone support and on-line Software Support.

Cost-Effective Software Pricing

Our Primary market is small to medium sized Jobbers and our Software Pricing is tailored to this market. With Menu Pricing, you can start with a cost-effective Base System today and select additional Software Modules as your needs increase. A typical Base System costs $10,995.00, and includes training (see Products Page for a complete list of products). We are proud to say that our software is priced within the budget of every Jobber.

Simple Hardware Requirements

The Complete Jobber is a Windows Based System that runs on inexpensive PC hardware and the latestversion of Windows. If you already have PCs and printers in the office, you may not need to purchase additional hardware.

PETRO-DATA, INC.

for more information